hygger [ HG020-S ]
Hygger Double Head Aquarium Wave Maker Pump

Free Shipping & Return On All Orders!
Double head design strong powerful
2*1050GPH(2100 GPH) Suitable for 40-110 Gallon tanks
Aquarium water circulation
Adjustable wave mode
Dense water filter cover prevents inhalation of fish
Hygger Double Head Aquarium Wave Maker Pump
Description
Specification & Package
Instructions
FAQ
Double Head & Double Power
Simulates the natural currents of natural bodies of water,such as rivers or oceans. The water waves are longer and more powerful. The horizontal wide-angle surface is wider, and the water wave can reach the surrounding area in a wide range. The water flow is 2*1050GPH(2100 GPH), can be widely used for 40-110 Gallon tanks.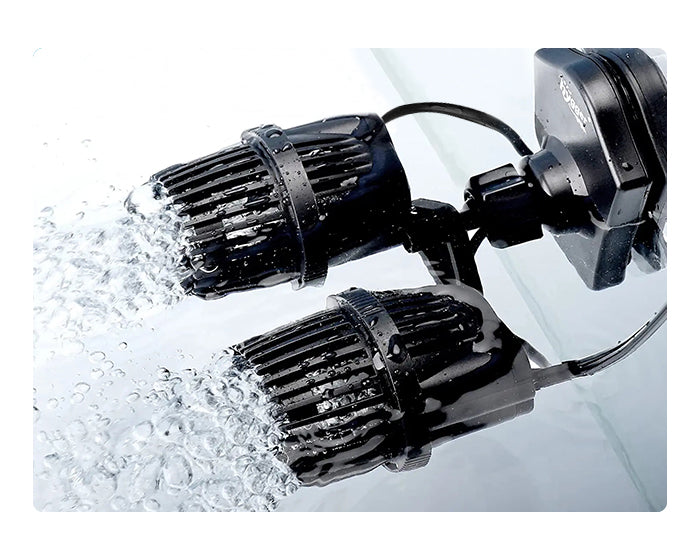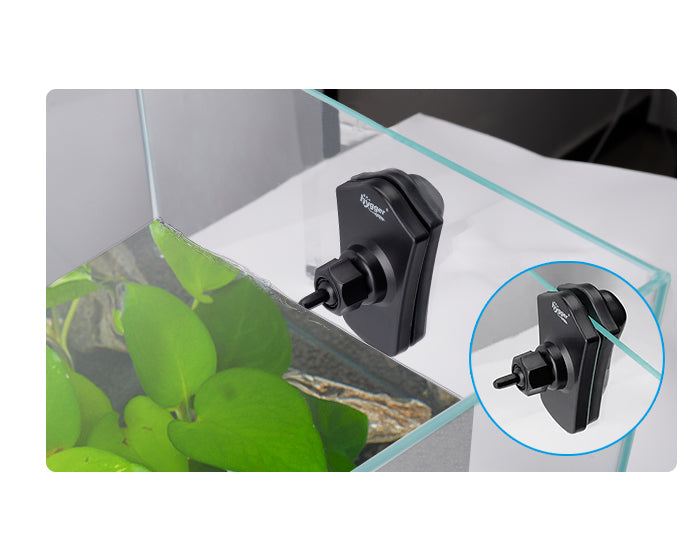 Double Fixed Base
Suction cup base, reduce vibration, work more silently; increase adsorption, make it firmer, detachable not use. Strong magnet base, thickened magnet, stable and firm, it can move freely on the tank wall when used alone. Be used on less than 0.47inch thick tank.
Product Design
The head rotates a full 360 degree, offering full control of the direction of flow, creating natural water motion. Stainless steel shaft impeller, durability; Front cover, inner has reverse card slot, outer is protection shell, anti-pinch fish.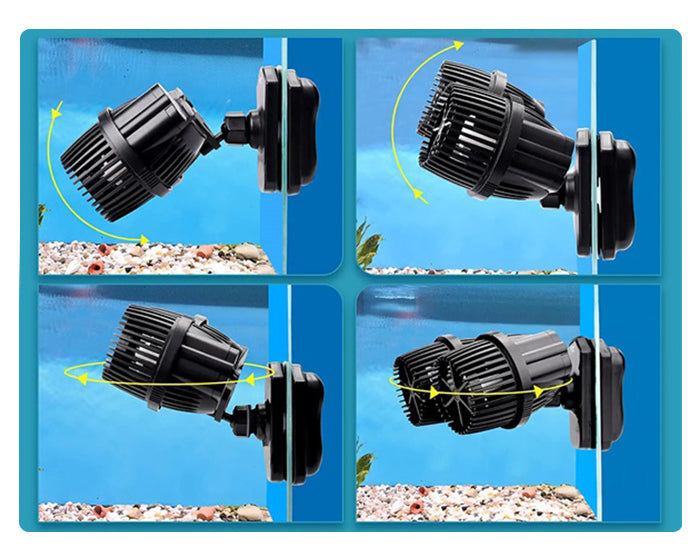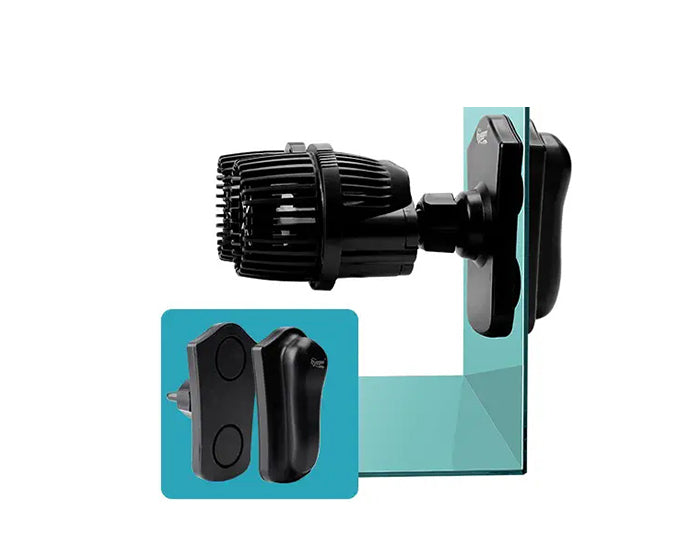 Easy to Install and Use
Easy installation with magnetic holders. Rotating base, the direction can be freely adjusted, multi-directional wave-making without dead ends. NOTE, the wave maker head does not work alone or rotate alone.
Circulate the Aquarium Water
Form a water cycle and increase the amount of dissolved oxygen. It is suitable for coral tanks, allowing corals to float move in the water, and the current can bring food to the corals and wash away the mucus secreted by the corals. It can also make the water temperature in the big fish tank more quickly equalize.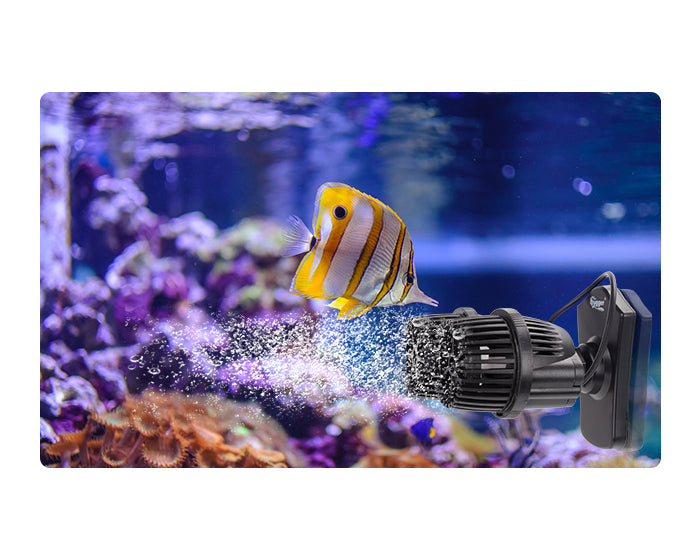 Warnings and Warm Tips

1.Please read the manual carefully before use and follow all instructions.

2.If the wave maker is stuck, then it needs to be cleaned and reassembled.

3.Running dry is not allowed to guarantee the product's performance.

4.Please unplug the power before maintenance.

5.Please remember that the temperature range for the wave maker is 32~113°F.3.Always unplug the filter from the outlet when it is not in use, before putting on or taking off parts, and before maintenance or placing hands in the water.
Product Parameters
| | | |
| --- | --- | --- |
| Model | HG-020-S | HG-020-M |
| Power of water pump | 110-120V 60Hz 5W/220-240V 50Hz 5W | 110-120V 60Hz 12W/220-240V 50Hz 12W |
| Max volume of flow | 2*1050 GPH (2*4000 LPH) | 2*2100 GPH (2*10000 LPH) |
| Applicable Tank | 40-110 Gallon (151-416L) | 110-240 Gallon (416-908L) |
Packing List
User Manual x1
Wave Maker Pump x1
Question:
Is the wave strength adjustable? Would this be to string for my 4ft 75 gallon tank?
Answer:
I'm sorry, the strength of this wave pump cannot be adjusted. But don't worry, it's strong enough for your 75 gallon tank.
By Jnkany SELLER on July 22, 2022
Question:
Can the suction cups be removed?
Answer:
Yes, it can be removed, it is recommended if the tank is thick.
By Jnkany SELLER on July 22, 2022