Hygger [ HG815-S ]
Hygger Aquarium Strong Magnetic Cleaner

Free Shipping & Return On All Orders!
Suitable for 10-15mm(3/8"-5/8") thickness aquariums
Strong magnet cleaner
Easy to assemble and use
Appealing wood grain design
Stainless steel blade for glass aquarium
Plastic blade attached for acrylic aquariums
Float design
Hygger Aquarium Strong Magnetic Cleaner
Description
Specification & Package
Instructions
FAQ
Strong Magnetism
This magnetic cleaner is made from rare earth magnet that carries strong magnetism. It sticks tightly and securely onto the glass. However, due to the super strong magnetism, please be careful when using it.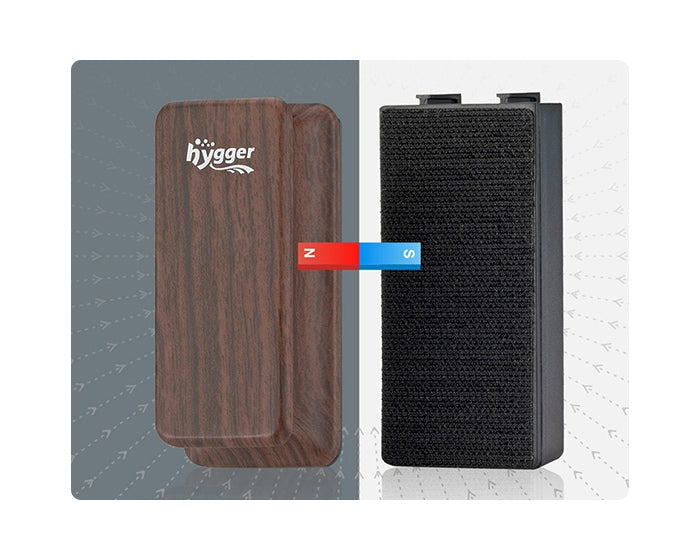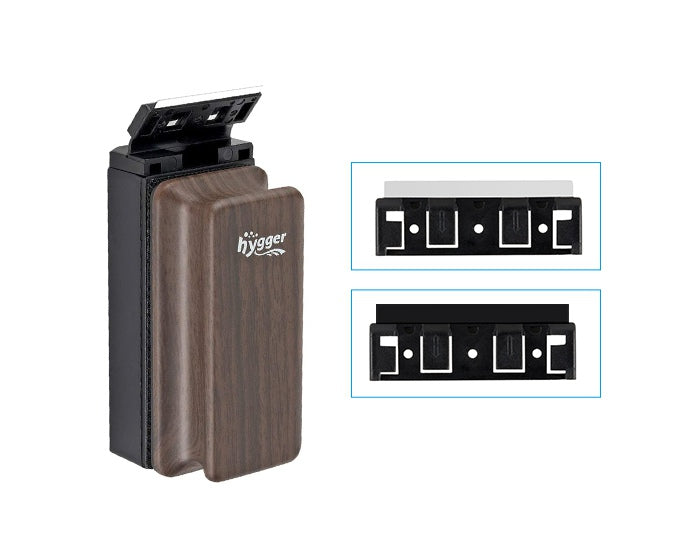 Versatile Cleaner with Multiple Accessories
You can use the cleaner as scrubber or scraper. The scrubbing pad is built with a hook where you can hold it conveniently, and the velcro-like fabric will scrub away soft algae on the tank. The stainless steel blade and plastic blade will scrap tough stuff such as coralline algae.
Floating Design
Once the external grip is taken down, the internal scrubbing pad will float on the surface of aquarium water which ensures you fetch it without getting your hands wet and disturbing your fish and plants.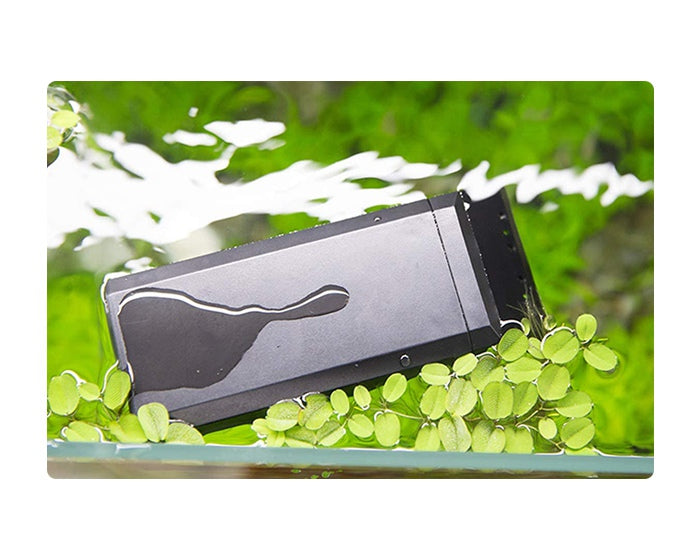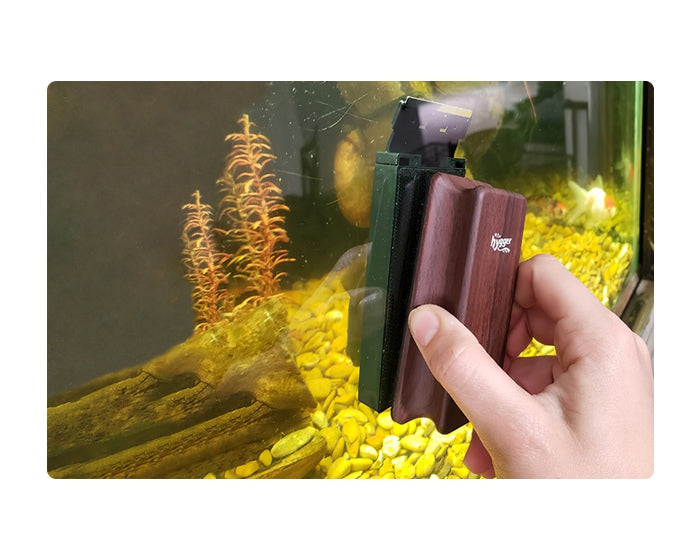 Appealing and Convenient Wood Like Grip
This smooth, curved grip is ergonomically designed so that it's comfortable to use and allows you to dig in hard spots. This ABS wood-like appearance grip seems natural, and visually appealing to the eye.
Directions for Use

To Scrape Touch Stuff

1. Drop the black scrubber pad into the aquarium. You can see it floating on the water surface.

2. Pick up wooden-like grip and attach it on the outside of aquarium. Do not release your hand until the scrubber and grip stick together.

3. Pull the outside grip along the glass, then the inside cleaning part will pull along the inside of the tank to scrub off the soft algae and dirt.

To Scrub Soft Algae and Dirt

If you need to remove tough algae, you can take out the scrubber pad and assemble the razor blade which can scrape tough algae off the tank effectively.

To separate the grip and scrubber pad that are sticking together, just rotate the grip by 90 degrees, then the scrubber will fall off and float on the water surface.
Warnings and Warm Tips

1. Due to the strong magnetism, please keep the cleaner away from children.

2. DO NOT use cleaner if you wear pacemakers and implanted heart defibrillators devices!

3. Careful handing is required. Be careful with fingers when you are separating the two parts of the cleaner and swapping the blade.

4. Keep this magnetic cleaner away from high temperature that may cause demagnetization.

5. Keep a distance with all magnet-prone items such as scissors, etc.

6. Choose a right size cleaner depending on the thickness of your fish tank. Medium size cleaner fits for fish tank glass in 3/8"-3/5" thickness. Small size cleaner fits for fish tank glass in 1/5"-3/8" thickness.
Product Parameters
Model
Size
Dimension
Applicable Tank Glass Thickness
Recommended Tank Size
Blade Material
HG-815
Small
3.7''L × 1.8''W × 1''H
3/8" - 3/5"
5-50 Gallons
One Plastic
One Metal
Medium
4.1''L × 2.1''W × 1.1''H
1/5" - 3/8"
55-150 Gallons
Packing List
Wooden Appearance Grip x1
Black Scrubber Pad x1
Blade Carrier x1
Stainless Steel Blade x1
Plastic Blade x1
User Manual x1
Question:
How does this compare to a flipper?
Answer:
First of all hugger did not send all the parts and it was difficult for me send it back and I didn't receive a refund so went ahead and bought a flipper it excellent works perfect would recommend flipper.
By SHAHEED MOHAMMED on March 14, 2021
Question:
My tank is 48"x12"x24". it is 60 gallon tank. the glass appears to be 5/16. not 100% sure on the thickness. which one be right for this size?
Answer:
I have 10 gal tanks and bought the small size. It is very effective at removing algie with one pass. To be honest, the medium may be a little wider but this will not make a difference in which one clears the algie better.
By William Evert on November 29, 2021
Question:
Is it possible to be too strong? My tank glass is only 1/4 " but I figure the bigger one better for faster total cleaning. Ok or not?
Answer:
We suggest to choose small cleaner which is suitable for 1/5''-3/8''. Medium will be too strong for your tank. Thanks.
By usmagob SELLER on January 16, 2021
Question:
When i use my hygger scraper, the inside pieace skips accross the glass instead of slidding smoothly. Any idea why?
Answer:
Your glass may be too thin...I would experiment with pieces of cardboard in between the outside magnet and the glass... See if different thicknesses make it better.
By Deep516 on November 12, 2021