Hygger [ HG802-50W ]
Hygger Titanium Tube Submersible Pinpoint Aquarium Heater

Free Shipping & Return On All Orders!
Fully submersible heater
IP68 100% waterproof
Accurate temperature control
LED digital displayed
Automated shut off system
Ideal for used in freshwater and saltwater aquarium
Hygger Titanium Tube Submersible Pinpoint Aquarium Heater
Description
Specification & Package
Instructions
FAQ
Fully Submersible Heater
Our Fish Tank Heater is fully submersible in water. Come with a separate controller that you can easily adjust the temperature without taking out it from the aquarium or fish tank.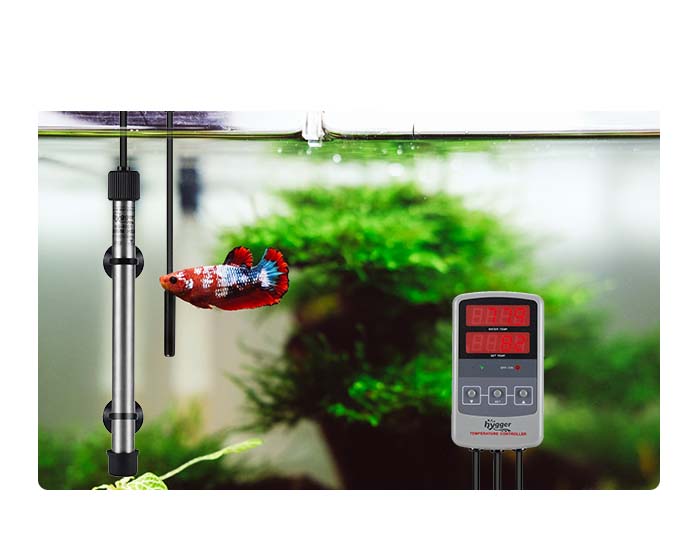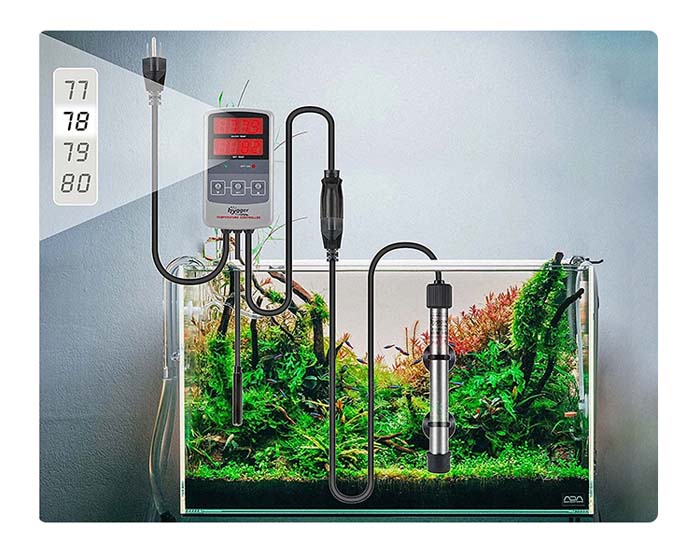 Accurate Temperature Control
With a build-in external electronic thermostat, it has DUAL LCD display that clearly shows you the temperature setting in both Celsius and Fahrenheit. The heater will stop heating when the temperature rise exactly to your desired temp. Heating temperature ranges from 32 to 104°F. Control accuracy is +/- 0.5° C.
Automatic Shut Off System
The temperature can be controlled and set to your desired degree. It will automatically shut off when it reaches the designated temperature.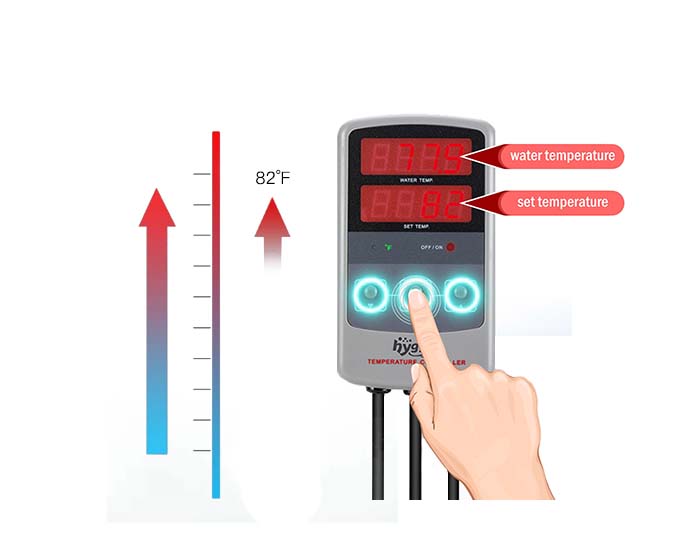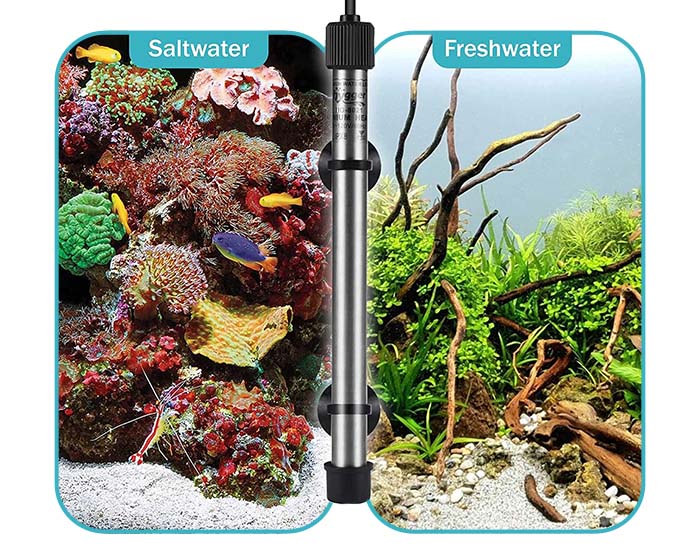 Shatterproof & Anti-corrosion
Our Titanium Heater is completely shatterproof as there is NO glass in the construction. It's made from heavy duty, durable Titanium. As it has a great feature of being anti-corrosion, it is perfect for freshwater and saltwater aquariums and reef tanks.
Warnings and Warm Tips

1. Always keep the heater rod fully submersible to avoid heater damage and accidental burns.

2. Unplug the heater for 15 minutes or so before water change or cleaning the fish tank. Otherwise, it would melt the case.

3. Regularly clean the heating plate. If the heating plate is attached with impurities, the heating efficiency will be reduced.
Product Parameters
Model
HG-802
HG-902
Power
50 W
100 W
200 W
500 W
Application
5-10Gal
10-25Gal
20-45Gal
60-120Gal
Voltage
AC110V-120V
Power Cord Length
5.5 Ft
Temp Accuracy
32°F-104°F
Heater Rod Dimension
8.7 inch
9.8 inch
10.7 inch
12.3 inch
Waterproof
IP68
Packing List
Titanium heating rod x1
Suction cup x2
Power adapter x2
User Manual x1
Hygger Titanium Tube Submersible Pinpoint Aquarium Heater
Usre Manual
Answer:
Yes that's how I have mine set up.
By joe romero on February 13,2021
Answer:
The heating element is 11 inch.
By angell on September 29, 2021
Answer:
Free replacement for damaged item under 1 year warranty.
By usmagob SELLER on May 13, 2021
Answer:
I don't know why you wouldn't be able to place it vertical if space is limited, but I would think it would be more efficient horizontally since the warm water would be more evenly distributed that way. I would use some sort of power head to help with flow to circulate the warm water away from the wand.
By Customer on April 12, 2021