An aquarium wave maker can promote water circulation and add aesthetic to your aquarium, but some people may wonder is it necessary for an aquarium, what are the benefits of owning a wave maker, and how to choose a suitable wave maker.

Well, don't worry, every device has its unique features. We are here today to help you know more about the wave maker with some products from our brands- hygger and AQQA.
We have provided some offers for our customers, keep reading and find whether the wave maker you like is on sale!
Is it necessary to buy a wave maker for your aquarium?
Now that we have known the benefits of adding a wave maker to our aquarium, but is it necessary to do so?
To be honest, it is not a necessity for an aquarium. Whether to buy a wave maker or not should be determined by the real conditions in your tank. For example, if the fish in your tank prefer slow-moving water, a wave maker is needless. If the oxygen supply in your tank is not enough, adding a wave maker would be one of the measures you can take to add oxygen.
The benefits of having an aquarium wave maker
Owning an aquarium wave maker is beneficial to fish-keeping, but what are the benefits? Here I've listed 3 benefits for you with the help of products from hygger and AQQA brands.
1. Create a natural environment
In nature, whether it is a lake, a river or an ocean, there are waves in it, and fish are accustomed to the waves in the water. Adding a wave maker to your fish tank can mimic the water flow in the natural environment and the plants will shake because of the wave, which is also a natural phenomenon.

Hygger Aquarium Mini DC Wave Maker is equipped with a smart LED display controller, which can be used to adjust the time, power, wave mode, frequency and so on. With this controller, you can better mimic the real conditions in their natural habitats.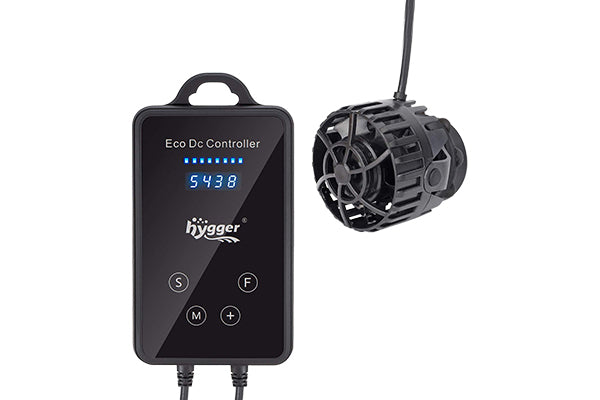 2. Facilitate water flow and generate oxygen
The movement of water helps generate oxygen, which is a vital element for the survival of all creatures, whether aquatic organisms or terrestrial organisms. But we can not make sure all of the water in your fish tank keep moving, there are chances that some water remains still. That's why we need AQQA 360°Rotatable Aquarium Wave maker Circulation Pump.
This wave maker has a 360° rotatable head, which can promote the movement of all the water in your tank without any dead angles. It can also rotate to offer full control of the water flow direction to create a natural water motion. With this wave maker, I'm sure you'll get a well-oxygenated aquarium!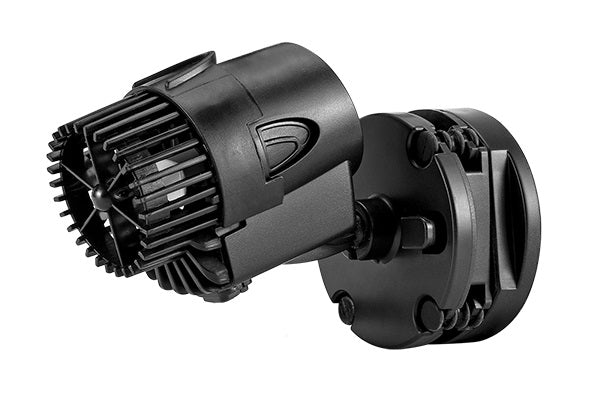 3. Help clean the fish tank
Once you put some decorations in your fish tank, you are creating a lot of dead zones in your fish tank, which are ideal places for the waste to hide and accumulate. No matter how powerful your filter is, it can not reach every corner of your fish tank, but a wave maker can.
Our Hygger Aquarium Submersible Wave Maker Pump is powerful enough to stir up the water in your tank and bring out the waste accumulated in it. You'll find the water in your tank begin to get cloudy once you open the wave maker. But after a while, you'll find it much cleaner. It's a result of the cooperation between the filter and the wave maker in your aquarium.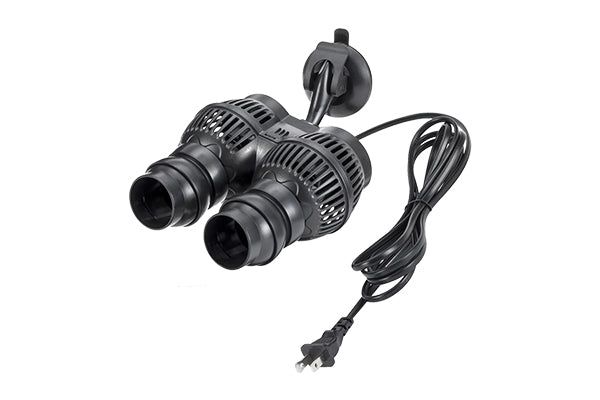 What to consider when choosing a wave maker
Noise-It should work quietly without bothering you and the fish.
Quality-It should be durable and efficient without any abnormal risk.
Installation-It should be easy to set up, so you won't spend much time on installing.
Why choose our brands?
Hygger and AQQA brands are the top 3 aquarium brands in the market. With the most forward-looking and keen insight, they are committed to constantly providing high-quality products and services for aquarium enthusiasts.

There is no doubt that there are other high-quality products in the market, but the products from our brands will be less expensive than those. Hygger and AQQA will offer you wave makers with more ornamental value and more sufficient water circulation at a reasonable price.
Customer review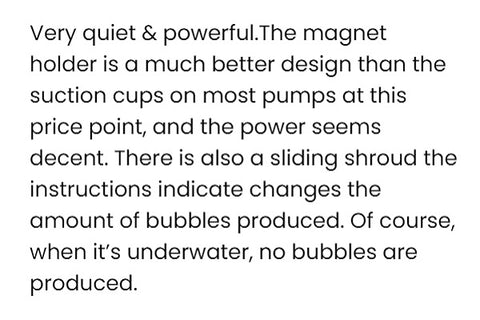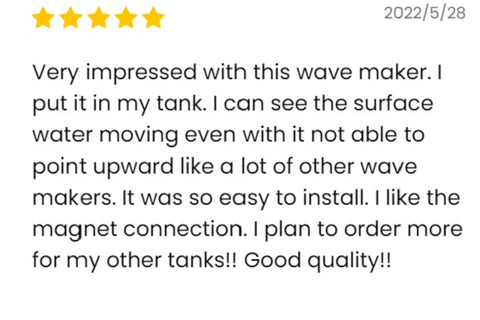 Final words
Many people thought they don't need to buy a wave maker for their aquariums. But a wave maker can be a necessity on some occasions. Thus, we wrote this article to help you know more about the wave maker. Once you know more about it, you will be calmer when facing the problems caused by lacking a wave maker. You will also be more clear when it comes to choosing the most suitable wave maker.
If you need one now, do not hesitate to go to our official authorized store (petnannystore.com) and buy it. To get more recommendations and information, please sign in to our website and subscribe to our email. We will inform you of some special offers by email from time to time. You can also leave your problem in our comment section, we will try our best to help you out.
Comments (0)